We have over ten years experience of catering for all kinds of events and parties. Our Hog Roast Croydon team have provided food for hundreds of birthday parties, weddings and anniversaries, as well as team building weekends and other corporate events.
If you are searching for a catering company that will provide your guests with a meal to remember then a hog roast is exactly what you need. The juices and flavours produced by slow roasting meat provides your guests with an unforgettable dining experience.
Our customer support is second to none. The fact so many clients use us year after year is testament to the great catering service we provide for every event. When you have a hog roast, you get a spectacular centrepiece for your party food, which will impress and please all of your guests. At Hog Roast Croydon we offer a huge range of foods, including vegetarian options. Everyone will go home full and content.
Catering and Hog Roasts for all Occasions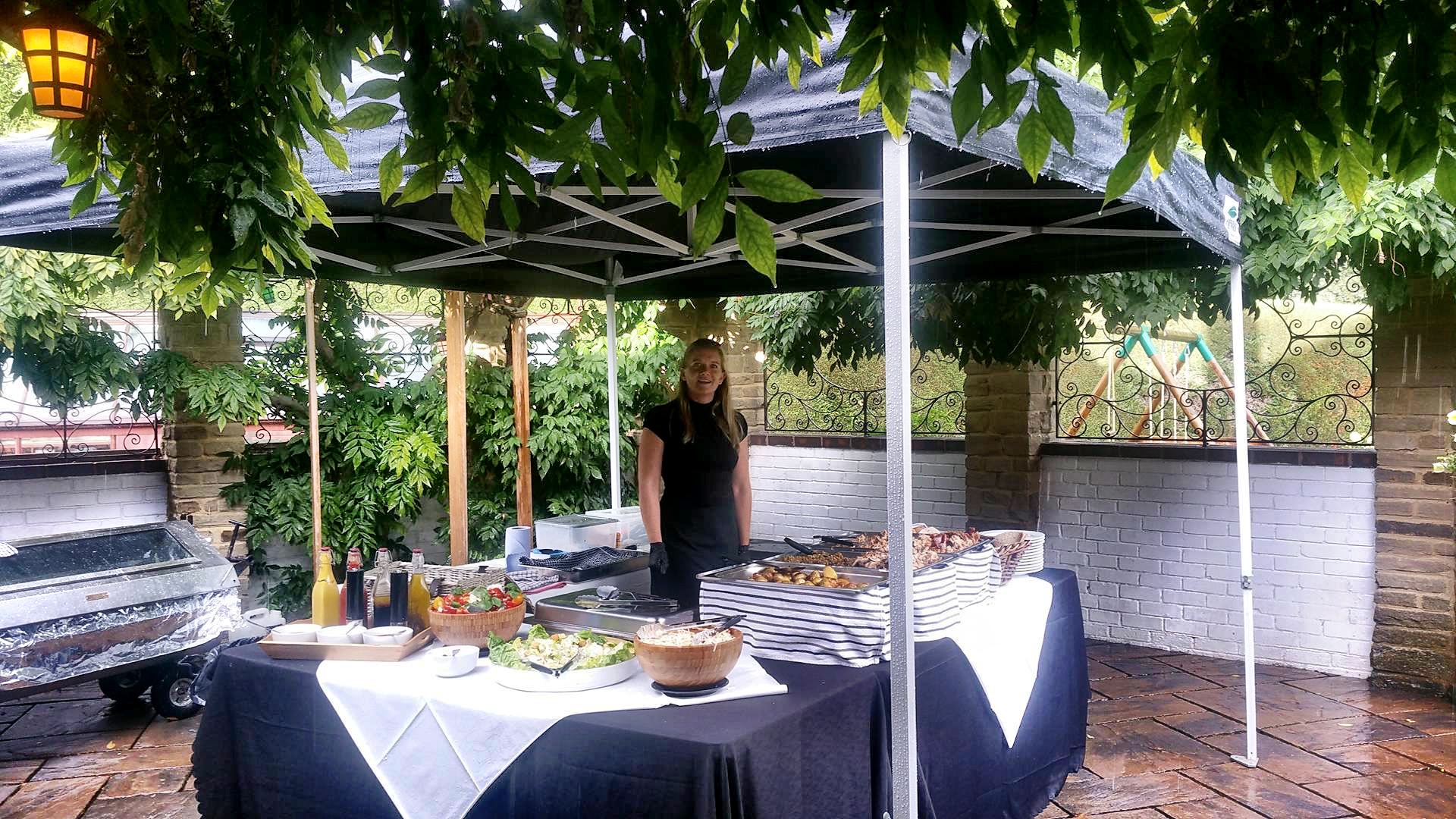 Our top class chefs can roast you a whole hog or a range of other meats. We also provide a full barbecue service. All of the ingredients we use are fresh, excellent quality and sourced locally wherever possible. We give you a choice of party menus that includes a huge range of buffet and finger food. Cuisines from across the world feature as well as traditional British buffet fare.
Every year hundreds of special events and parties are held in Croydon and the surrounding area, and the Hog Roast Croydon team has provided catering for many of them. Whether you are organising a wedding reception, anniversary party or a large corporate event, it need not be a stressful experience.
Hog Roast Croydon – Event Caterers
One of the most wonderful aspects of Croydon, especially to us here at Hog Roast Croydon is the array of street food available throughout the neighbourhood. Boxpark is the place to be to grab a bite to eat in Croydon and it really becomes apparent that this an area rich with food lovers.When we started our business here at Hog Roast Croydon we were heavily inspired by the impressive variety and spectacular range of street food in the area. We wanted to be able to provide a delicious, mouth-watering offering of our own made with only the best quality ingredients provided by expertly trained chefs.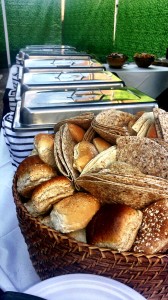 Hog Roast Croydon, like our name suggests specialise in spit roasting. We say spit roasting as it isn't just pork meat we provide. Free range chicken and spring lamb make equally as delicious meals, however our all-time favourite does still remain as the mighty pig. One of the greatest advantages of providing a slow cooked, professionally prepared whole spit roasted pig to your guests is its ability to serve so many people and provide a great deal of food at a really reasonable price.
Not many people know this little fact, however one of our largest pigs can in fact cater for up to 300 people! All from one pig! We do understand though that not all of your events may be on such a large scale and nobody likes waste so that is why we ensure we offer impartial, professional advice to all of customers prior to booking to make sure you pick the right size pig for your party. Call us today!
Hire a Hog Roast Machine from us
For those who want it we also provide a hog roast machine hire service. You get the machine and gas and the price covers transport to and from the event. If you want us to, we can provide you with a hog to roast too. You tell us how big and we will buy it for you and bring it to your event location.
Providing a hog roast for your guests will delight and impress them. A hog roast always looks spectacular and goes down well. One of our hog roasts is a very affordable way to feed lots of people. Call us today to arrange the food for your next special event.