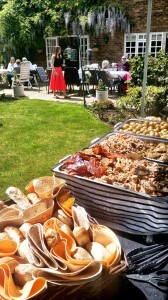 Hog Roast Croydon is often the highlight of many a party or event in this area and further afield, too, where we love to provide fantastic food and at a great price. We have high standards so you'll always get hard-working professionals preparing, cooking and serving your food, and from the first phone call to the time we're clearing away, you'll find a friendly team eager to make your special occasion a wonderful lasting memory. We're passionate about ensuring that our fresh, quality ingredients make great-tasting food, and that includes our hogs, which we only source locally from trusted suppliers who we've worked with for years. Whether you're having a birthday party at home, an anniversary celebration at a local hotel, or a corporate function further away, we have the capabilities and the dedication to cater all kinds of parties, from a handful of guests to a few hundred, and whether formal or informal. We're also all about giving our customers variety, as we know it's absolutely key when catering.
YOUR PARTY, YOUR FOOD, YOUR CHOICE
When you're planning an event, the food is such an important factor, and especially these days when there are so many different preferences and special diets needing catering. For many years, Hog Roast Croydon has made sure to offer alternative and additional options, so that everyone invited can enjoy our food. We love to roast a hog but if you prefer a meat other than pork, we can easily spit-roast chickens or turkeys, or joints of lamb or beef. We can cook an informal barbecue in your back yard or put together an intricate menu of several courses and canapés served by waiters for a posh party if preferred. It's your event, so it should always be your choice of food, which is why we're more than happy for you to mix and match our menus or even suggest other dishes. When it comes to dietary requirements, we've got you covered – you just need to give us advance notice and we'll ensure that all of your guests enjoy our gorgeous food on the day.
THE BEST HOG ROASTS IN CROYDON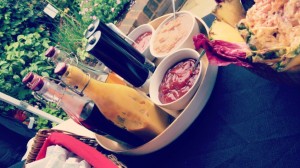 While Hog Roast Croydon is proud to offer so much variety, our hog roast itself is recommended to others with good reason – it's simply the best in town! Once you've tried a bite, there's no going back, so give us a call today to hear more about us.